Your present position:
About Us
>>
Company Profile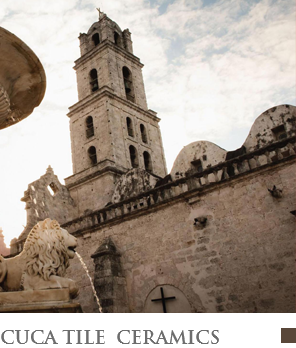 Human Space · People building

 Foshan city, Cuca tile, ceramics co.. LTD., located in the capital, hinterland Foshan zenCity founded town, is a business full connect body series, cherry stone series.R oiler and a half behind. Mars stone series, gold sandstone series, 3 d inkjetSeries, t he archaize brick of pottery and porcelain enterprise, in strict accordance with the IS09001:2004Focus Cuca tile quality system management. The ancient, agents fro m the decorative artsCultural origin, design inspiration from the household life purs uit, search for homeAdornment and the perfect fusion of humanities, arts, satisfy pe ople romance, along with the gender.The pattern of the delicate way of life.

Foshan city. Cuca tile, ceramics co.. LTD. Is committed to promoting China*s buildi ng ceramiclndustry, for the general customers to provide highly personalized prod ucts, archaize brickEach product varieties are combined with the world trend towa rds refined but become, itsProduct design novel, elegant, colorful, each has its sp ecial styleColor, give a person with luxury, sweet feeling, blend in ceramic artTo liv e. Cuca tile, ceramic to keep pace with The Times, forge ahead, and create first-cl ass productsQuality. first-class services, to provide customers with quality produc ts and satisfactoryServices, and strive to the world community, in order to meet the domestic and foreign customers don'tFault development.

For a long time, Cuca tile with the modern household space, Cuca tile ceramics a nd understanding of different cultural trends and collocation methodNew combin ation and design to the essence of "ceramic" as the core of the brandThought. to the pursuit of grade very much when you create your ownlt is fine household space.